FINANCIAL PLANNING COMES TOGETHER IN EDMONDS
Naturally Developed out of Extraordinary Partnership
Partnership is at the core of the Koenig Financial Group. It's hard to argue with the idea that knowing your strengths and then partnering with others who have developed complimentary strengths will improve your chances for success. At Koenig Financial Group, this is what we believe.
We also believe that integrity is essential. This is why we have maintained independence from the mega banks and other financial corporations which develop and sell their own financial products. Koenig Financial Group has no incentive to sell a particular product, no goals set by a parent company, and no need to provide profits to a company's shareholders.
We aren't trying to be everything to everyone. We provide expert advice built from a sound financial plan and then coordinate other financial experts to execute that plan.
Our business model allows us to recommend products and services that we believe provide the best solution for our client's unique financial situation.
We always provide free initial consultations to determine if our practice can help you with your financial goals.
If we don't think we can help, we'll let you know and try to find someone who can.
Koenig Financial Group has years of experience serving individuals and businesses with their financial needs. Using a broad suite of financial tools, we can help you with low expense portfolio management, financial risk reduction, values based (socially responsible) investing and tax efficient wealth transfer.
MIKE KOENIG
Founder
Mike Koenig founded Koenig Financial Group in 1996 in Edmonds, WA. Mike is currently available as a mentor to the Koenig Financial Group team as we continue to serve the needs of individuals, families and businesses throughout the Puget Sound area.
Mike began his careeer in 1968 with New York Life Insurance Company. Before his association with KMS Financial Services Inc., Mike worked for the Guardian Life Insurance Company, heading up their Seattle office, The Koenig Holland Agency.
Growing up in the Pacific Northwest, Mike Graduated from Seattle University in 1968 with a degree in business. He is an active member of the community with leadership roles at Sand Point Golf and Country Club and the Edmonds Center for the Arts among other great local organizations.
Mike has three children and is a proud grandfather who enjoys cheering them on and nurturing them in all that they love. Mike has particular hopes that golf will be a part of their future.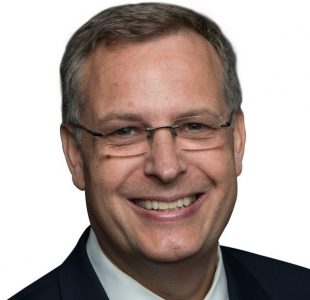 JEFF JANEWAY
Financial Advisor
Jeff Janeway joined Koenig Financial Group after leaving Merrill Lynch in 2017 where he had specialized in retirement planning and socially responsible investing. Jeff holds the Chartered Retirement Planning Counselor℠ designation and is a current member of the Snohomish County Estate Planning Council.
Jeff also holds Series 7 & 66 securities registrations and WA State's Life, Long Term Care and Disability Insurance licenses.
Raised in the greater Seattle area, Jeff graduated from the London Business School (University of London, UK) in 1996 with a Master's in Business Administration. It is there that he met his Canadian wife, Cathy. They have three daughters who study at two of Edmonds School District's great public schools. Jeff serves as the Budget and Finance Chair for the non-profit Friends of Edmonds Library, and has been an active volunteer providing financial courses to tomorrow's leaders through Girl Scouts of America and Junior Achievement.
Coming from a family of medical professionals, Jeff has focused on serving clients with the same high level of care. Jeff is not interested in a quick fix, but rather seeks to address the needs of the whole person through "evidence based investing and financial planning". Jeff has made the medical field a particular focus serving Dental and Medical offices throughout King and Snohomish Counties.
Koenig Financial Group is not a registered broker/dealer or independent investment advisory firm. This site may contain links to articles or other information that may be contained on a third-party website. KMS Financial Services does not control, adopt, or endorse content contained on third party websites.